In your dashboard you have the possibility to charge up your USDT balance. 
With this balance you can pay for many services from us.

For example: 
– Pay electricity for your miner instead of using the coin. 
– Pay fees for different services.
– Buy products from us (Cloud Mining)
– Buy spare parts or pay any repair invoices
To charge up your balance please click in the dashboard on charge balance. 
Then you can see this window
Point 1: Please choose the payment coin, if you haven´t USDT TRC20 then you can choose Bitcoin or ETH or something else. 
Point 2: Your top up amount must be at least the minimum amount. In this case 50$
Point 3: Here you can choose your amount in dollar.
Point 4: When you have checked all settings then click ok. 
Then you have to answer the next question (Are you sure?)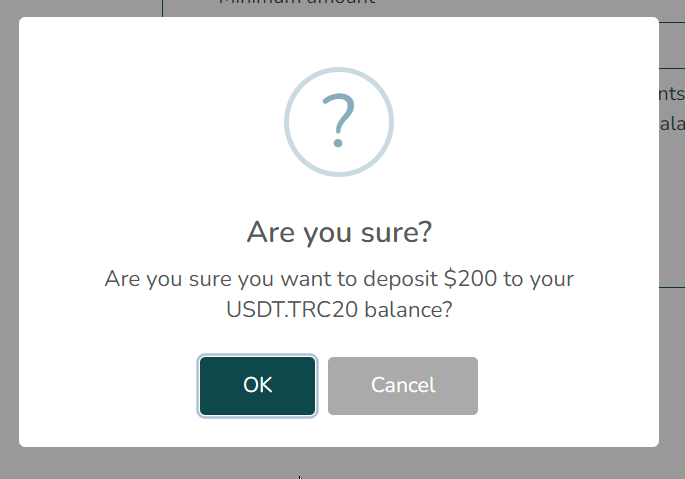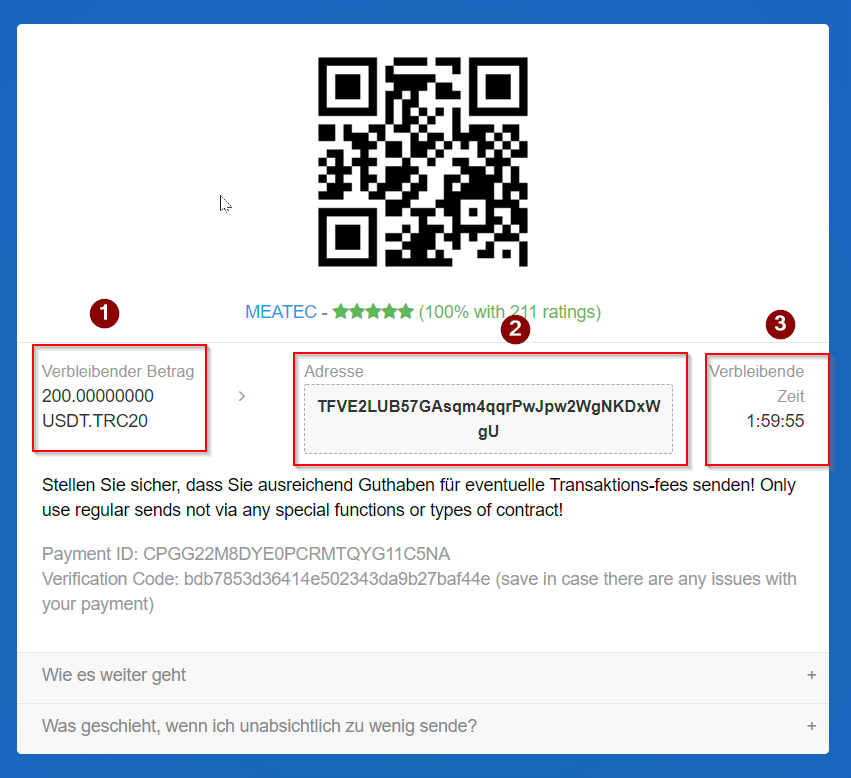 Your browser will open this window. Now you are by our payment provider coinpayments. 
Point 1) Here you see the amount that you have to transfer to coinpayments. 
Point 2) This is the payment address where you have to send your transaction (please be sure, that you send the coin to the adress that you see in Point 1, when you send a false coin, so the sent amount will be lost forever.) 
Point 3) The time you have to make the transaction. 
Please be sure, that you add the network fees to the amount that you send. 
Many Exchanges will deduct the network fees from the sending amount. If you don´t add the network fees, you will have an underpayment and we will receive no money from coinpayments. 
You can make a refund from coinpayments, but this is very complicated. 
After coinpayments show, that the transfer is completed, your amount will be usable within 10 minutes on our dashboard.